Season Paper X A Demain
The dream come true collab
This is a story about a stationery brand and a bed linen manufacturer, who share similar strong values: 100% French manufacturing and a love for beautiful fabric.
This story is all about nature, wide open spaces, walks in the forest, autumn slowly coming into view, muted and mysterious greens, cocooning, the gentle warmth of the home, the light that fades at the end of the day...
To celebrate autumn, Season Paper and A Demain have teamed up to create an exclusive pattern with delicate lines that mixes vegetation and animals from the undergrowth. Declined on a bed linen set and a notebook, this print promises sweet nights and dreams of adventure.
DISCOVER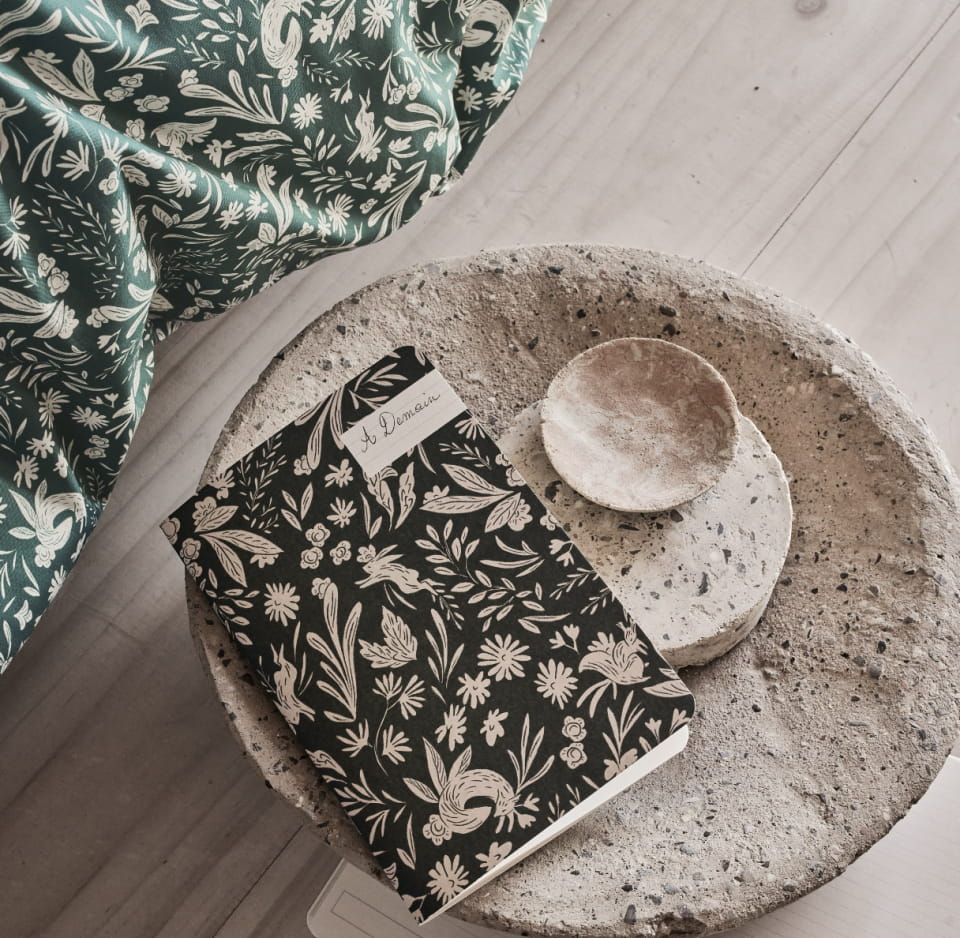 Follow the guide
Wallpaper
To order your wallpaper with complete peace of mind, find here all our advice for choosing, ordering and installing your Season Paper decor.
read more
Timeless patterns for inspiring everyday life